Just last week the United Negro College Fund's (UNCF) unveiled their infamous revamped tagline, "A mind is a terrible thing to waste, but a wonderful thing to invest in." The line "A mind is a terrible thing to waste" was created in 1972 as a campaign slogan and hadn't been touched for forty years.
The concept behind the tagline/slogan/campaign was to create a social movement to encourage African-Americans to attend college.  Back then this was not a wide practice but more of the exception.  And create social movement they did; UNCF has put more than 400,000 African-American young adults through college.
The tagline has almost as well-known as we know tissue=Kleenex; it's been copied and jumbled by politicians, educators and regular Joes.
This revamp got me thinking about how infamous nonprofit taglines have evolved over the years. Here are some of the ones that came to mind:
Forest Fires
Created in 1944, Smokey Bear's infamous tagline, "Only You Can Prevent Forest Fires," is probably the most iconic nonprofit tagline.
After numerous devastating wildfires in 2000, the tagline was revamped to capitalize on its familiarity and spread awareness on preventing wildfires through PSAs; "Only You Can Prevent Wildfires."
Drug Prevention
"This Is Your Brain on Drugs" was the slogan in an anti-drug PSA campaign launched by Partnership for a Drug-Free America in 1987. The phrase became famous because "your brain" was represented as an egg and "your brain on drugs" was the egg, cracked-open, frying in a pan. In 1989 and 1990, the partnership's combined media exposure reached the equivalent of $1 million in advertising spending per day, which was unprecedented at that time.
PDFA's latest PSA campaign, launched last year, has evolved past the infamous tagline and instead uses different taglines that focus on parents; those that enable and in-turn, reinforce their child's substance abuse.
Drunk Driving
In 1983, the National Highway Traffic Safety Administration partnered with the Ad Council to create PSAs that would help raise awareness of alcohol-related traffic accidents and their impact on individuals, families and friends.  In 1990, the infamous tagline, "Friends Don't Let Friends Drive Drunk" was introduced to encourage friends to prevent a drunk friend from getting behind the wheel.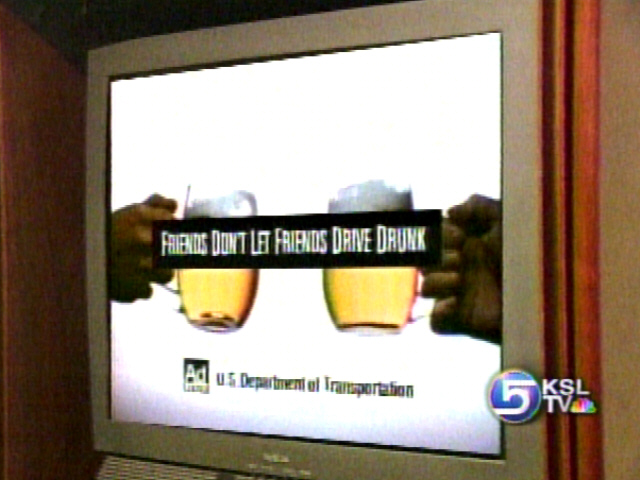 Their most recent PSAs have focused on "buzzed" driving. Research revealed that people thought "Friends Don't Let Friends Drive Drunk" applied only to their very-obvious drunk friends and not those that still "looked ok" to drive. The new tagline, "Buzzed Driving is Drunk Driving" focuses on this new epidemic.
Future of Our Parks
A few months ago, we partnered with a national nonprofit, National Park Trust (NPT) to help them create a new brand mark and tagline. Created in 1983, NPT's main focus was to acquire privately owned land within our national park boundaries to protect the integrity of our parks. (This land is donated to the park for permanent protection.) Taking a leap into a new venture, in 2009, NPT launched a national kids-to-parks program to help get underserved youth out to enjoy parks and all they have to offer.  The youth programs are now a key (and hugely successful) initiative for NPT, but their identity felt fractured between park preservation and education.
Because of the fracture, NPT modified their existing logo to include a child and created a new mission statement/tagline, "Preserving Parks Today; Creating Park Stewards for Tomorrow."   But, they knew they were only making it more confusing.
Through a series of exercises, workshops and strategic sessions, we've created a new brand mark and tagline, which will help NPT promote their very worthy mission to the nation and partners. Check back in a few weeks for the unveiling of their new look!